Most-Liked Wedding Photos of 2016
2016 has ended and it feels so crazy to welcome the new year. In honor of the eventful year, we have gathered some best celeb wedding photos for you to give a look. These Instagram photos not only speak up the story of loving couples, but also show your love towards them through likes and comments. Scroll through the gallery to check out the most loved wedding photos of the year.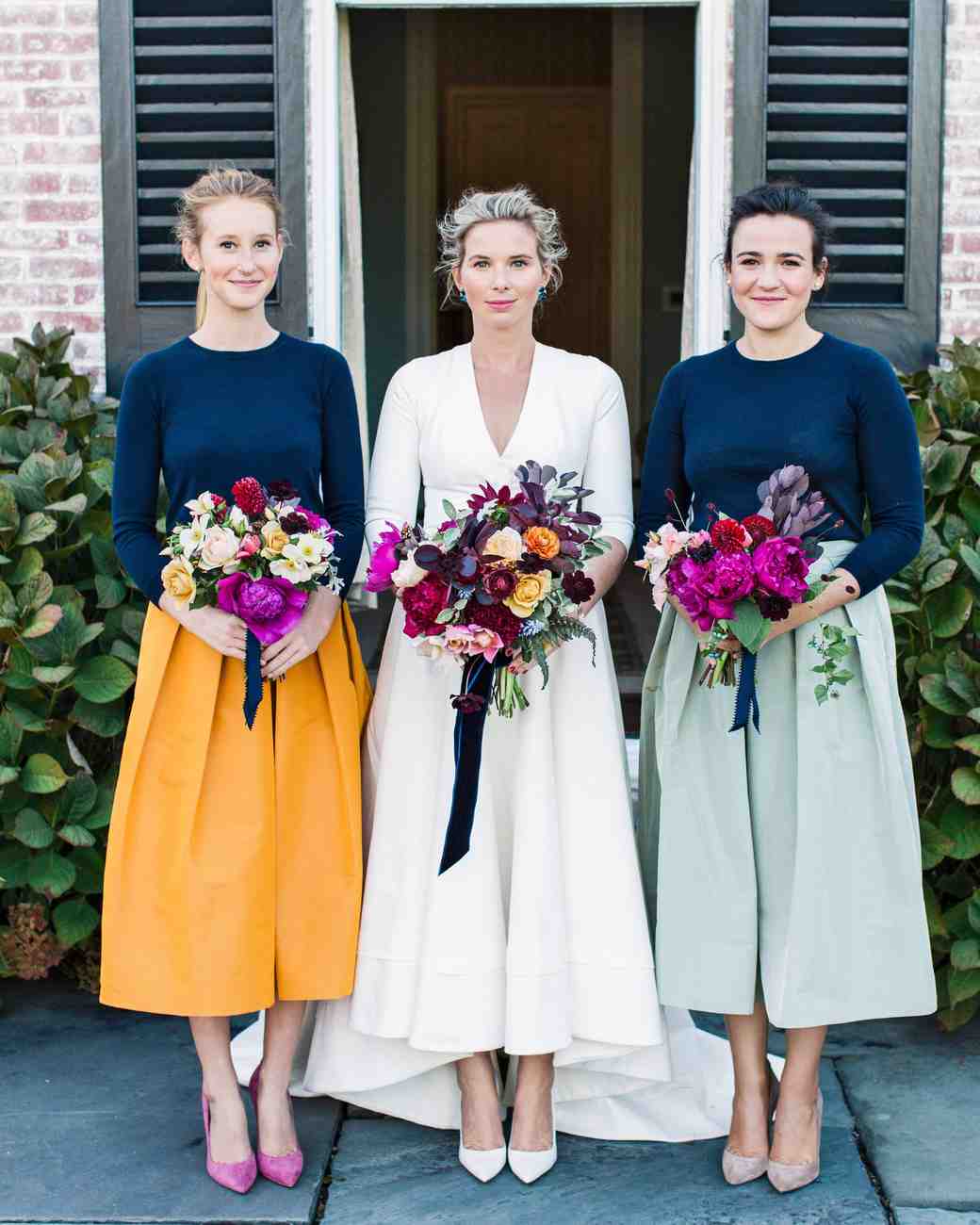 Number one is the color palette shot where the New Jersey bride wears a long sleeved Delphine Manivet gown and her bridesmaids look gorgeous in J.Crew navy sweaters paired custom-made silk skirts. Flowers add charm to the already beautiful picture.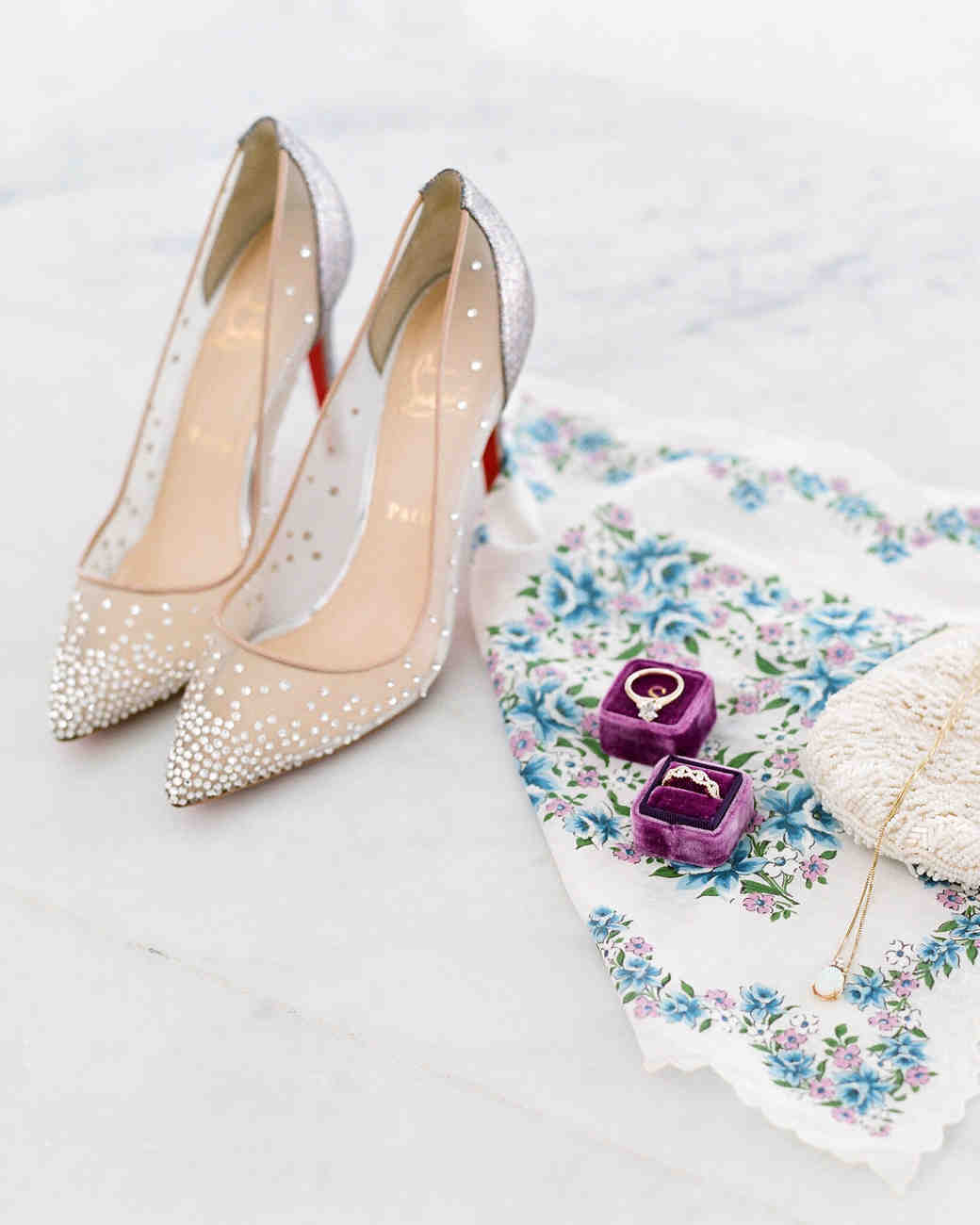 These beautiful shoes are picked by a bride who was wearing a short dress and wanted her shoes to be attention-seeking.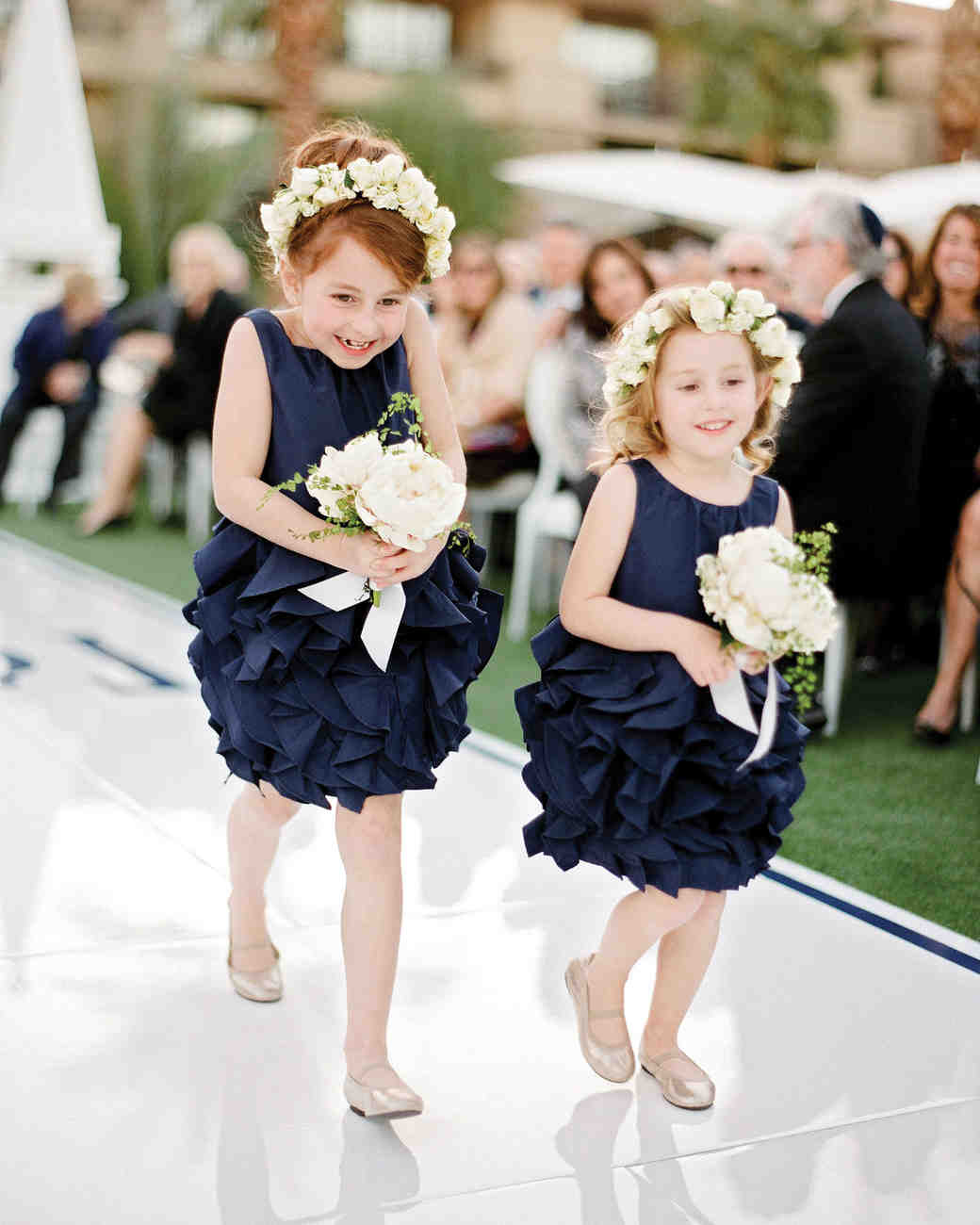 These flower girls with flower crowns look so precious! The two little angels look adorable as they walk down the aisle monogrammed with the initials of the bride and the groom.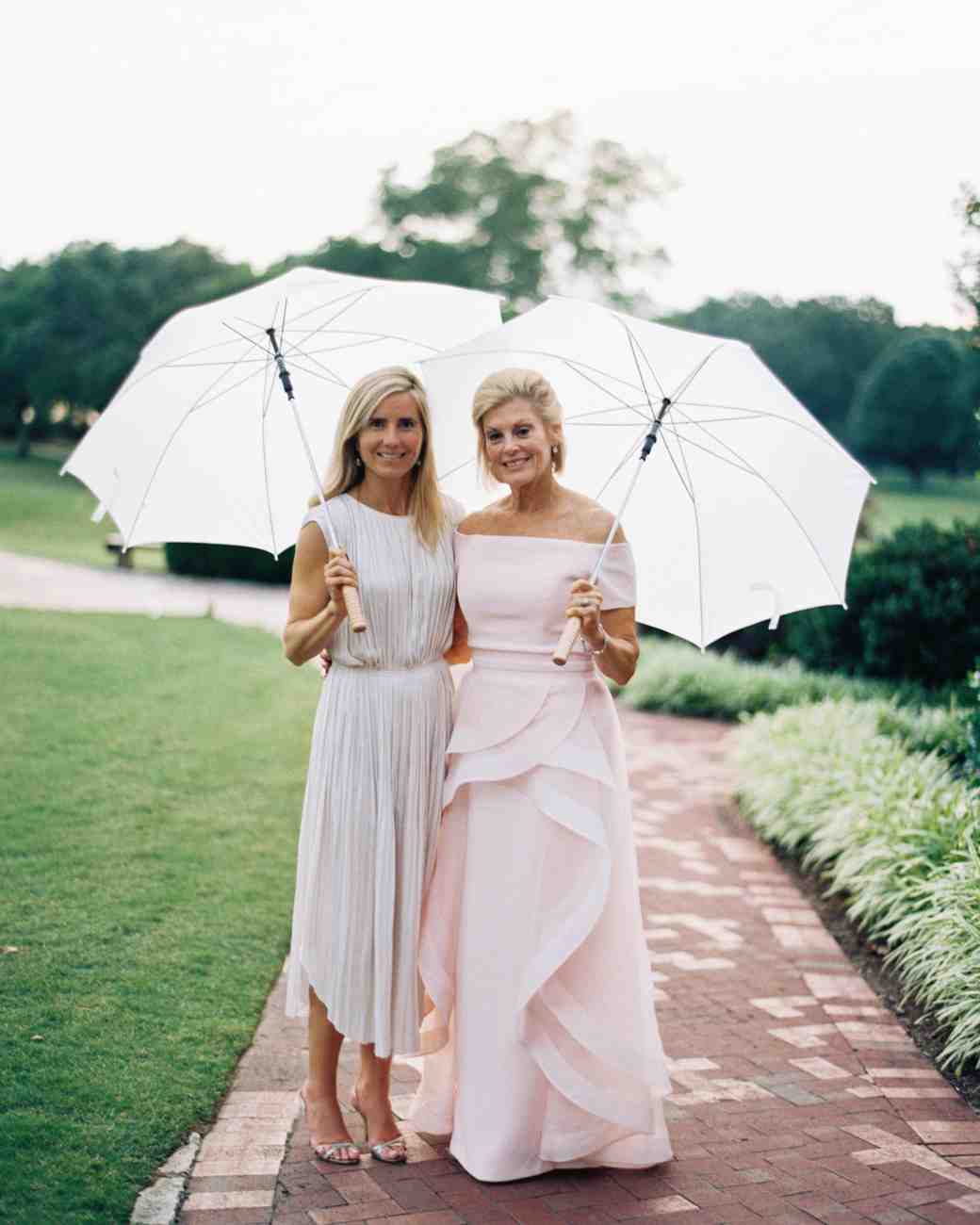 The rain could not disturb this beautiful mother of the bride who looked fabulous in the blush off-shoulder dress and earned a place in our most-loved list.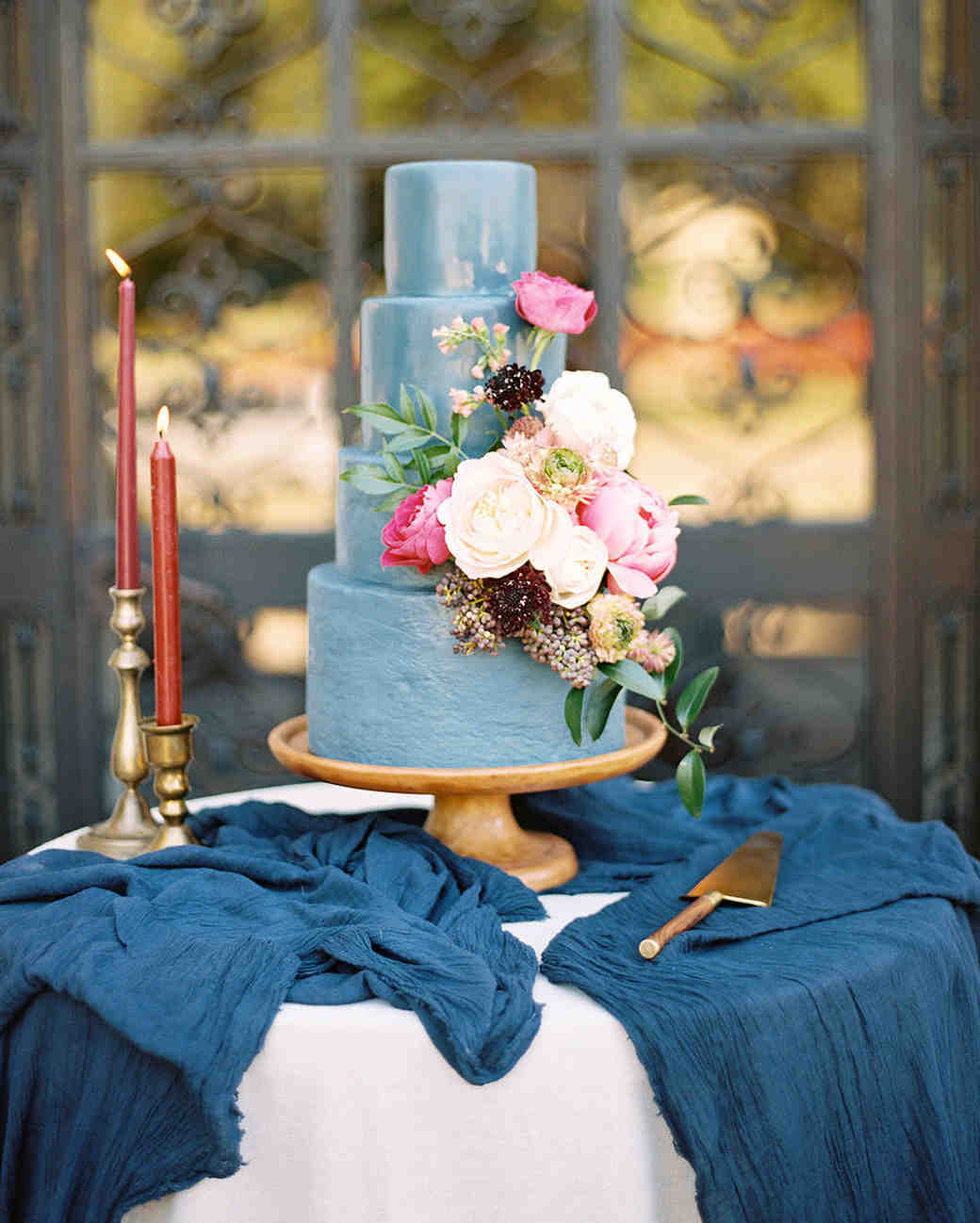 Marble being a big trend in last year's weddings, this marbled four-tiered cake making a place in the top likes was no surprise. This cake even executes the fresh flower cake trend with roses and peonies.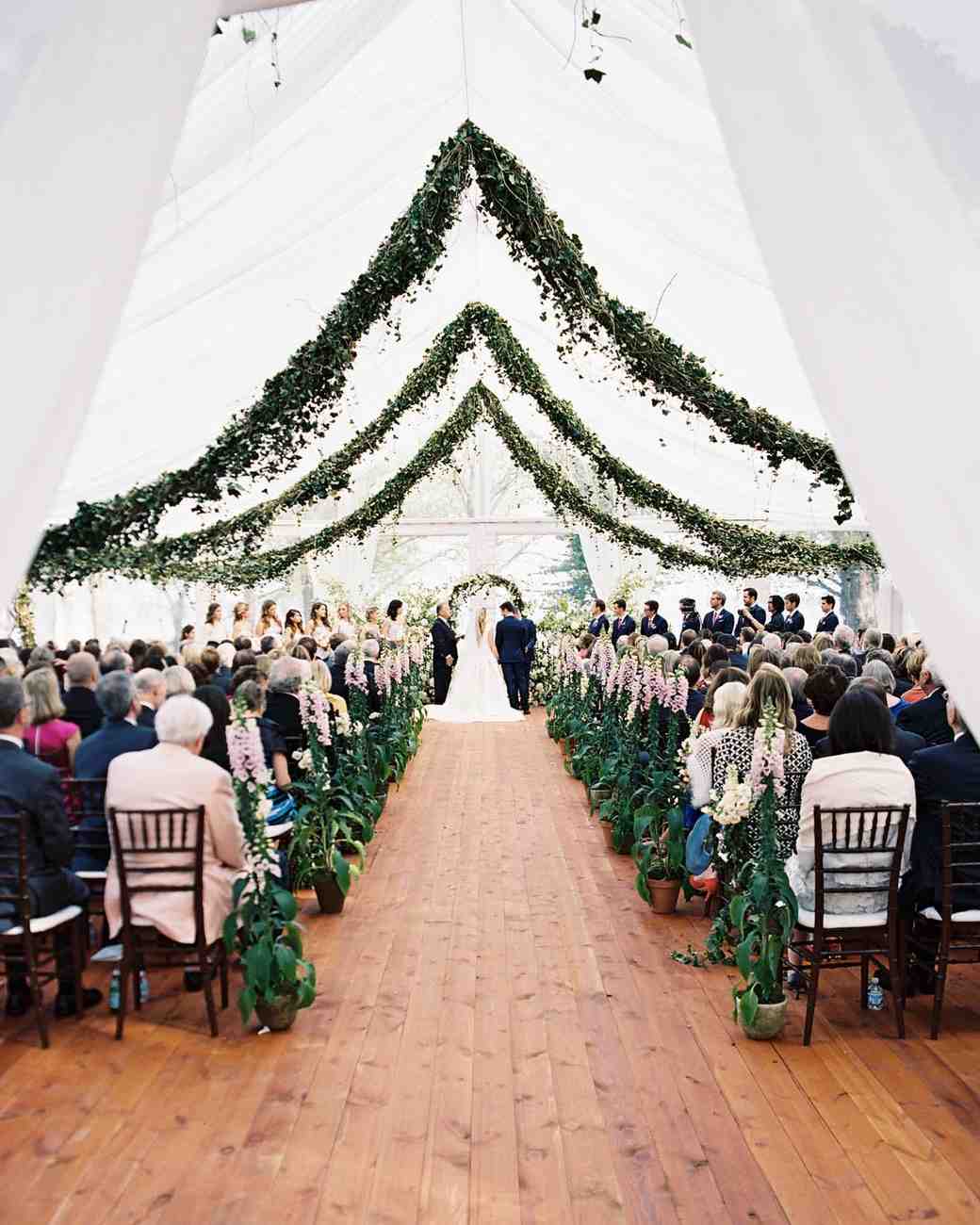 Ethereal wedding tent created by hanging garlands of ivy from the ceiling of wedding tent creates a stunning look.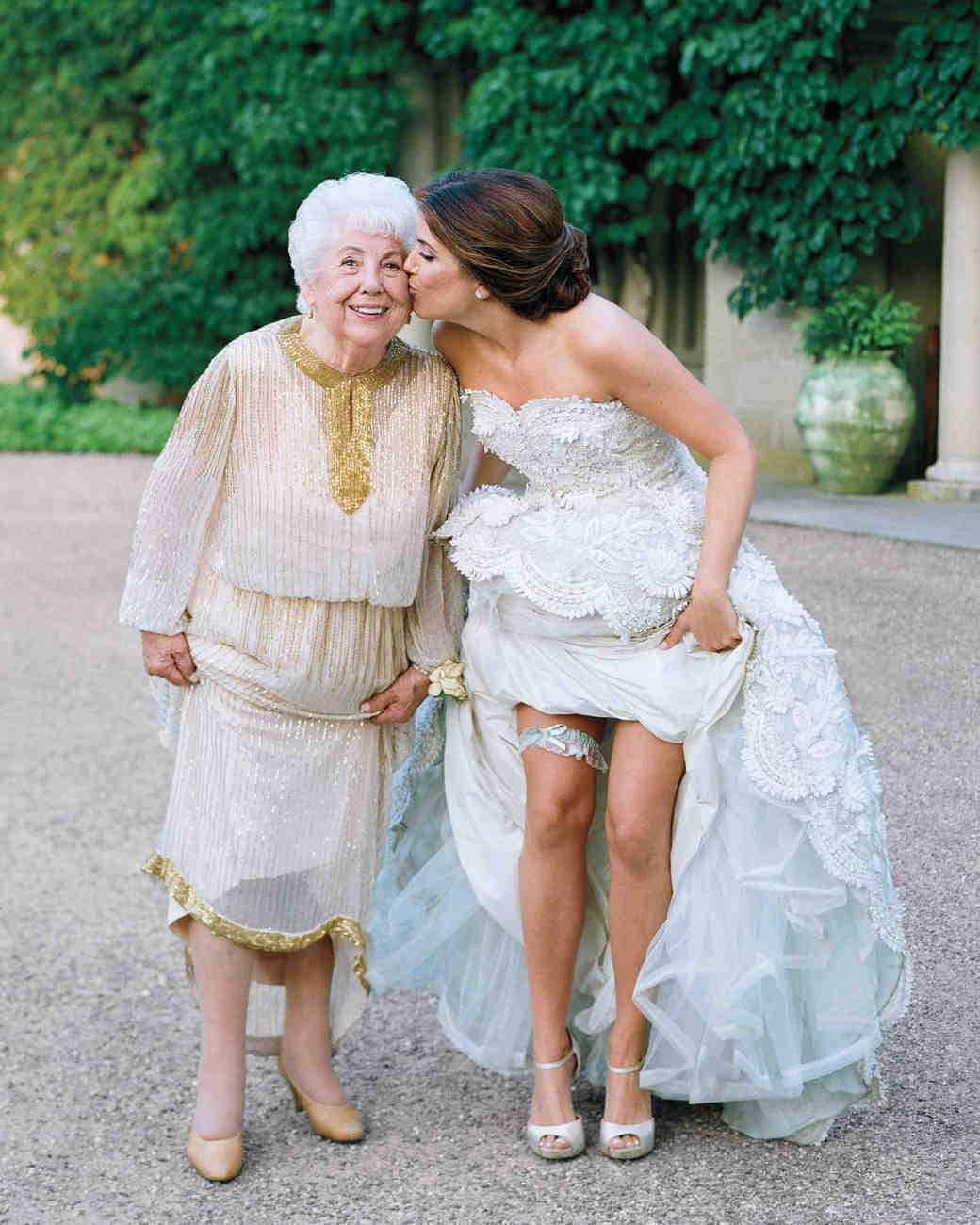 This bride shows her love for her grandma by borrowing her garter that she wore 66 years ago at her own wedding.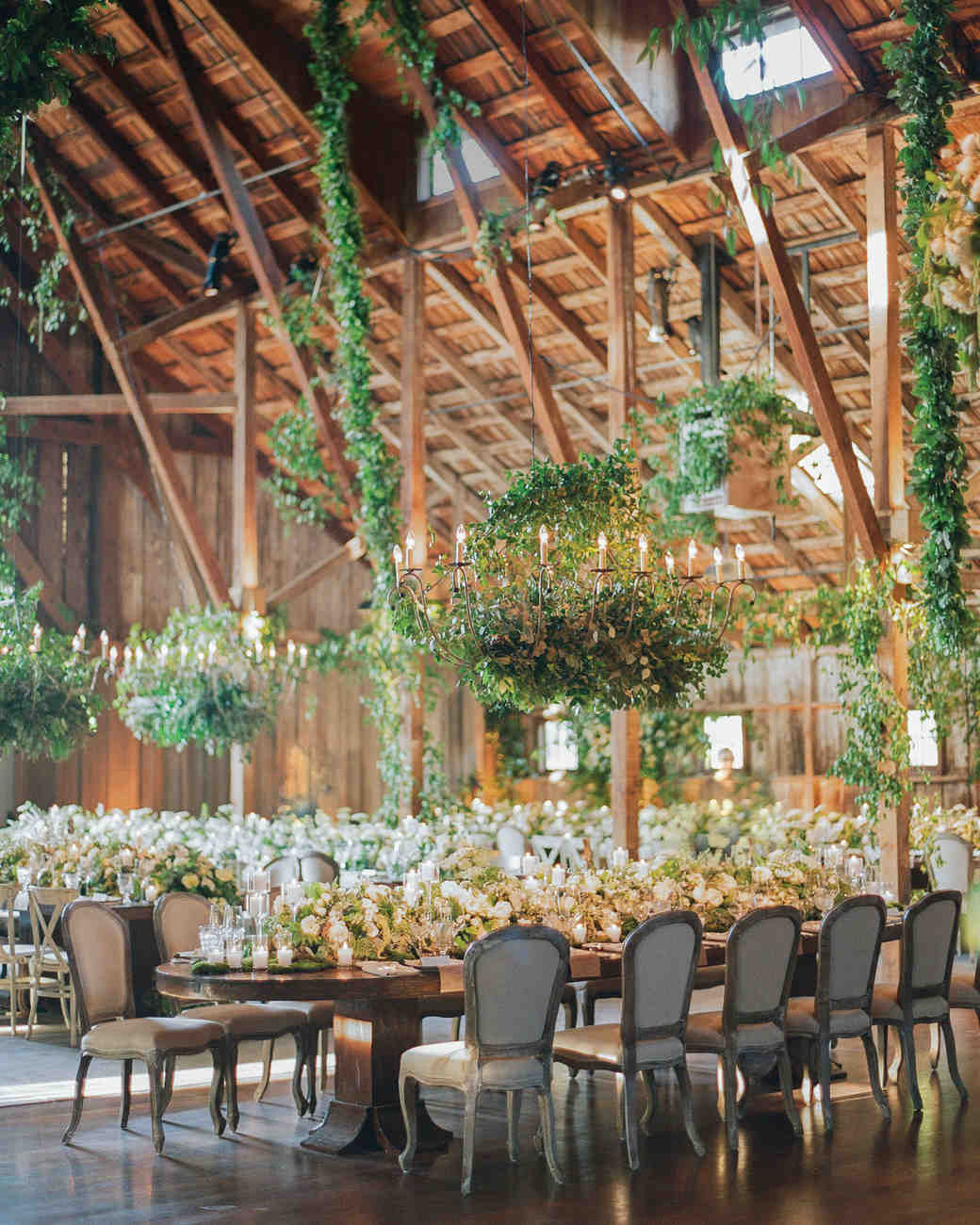 This beautifully created indoor wedding reception setting looks just like outside at the first look. The wedding planners take the hanging decor style to a new level by hanging vines from the barn's rafters and draping the chandeliers with eucalyptus and smilax.