Playful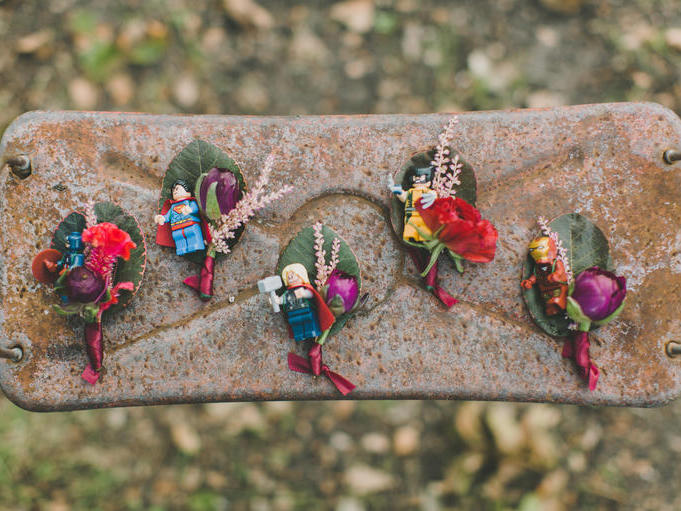 Little superhero Lego figurines are small enough not to be distracting but speak volumes to the groom's personality. This is a great way to infuse personalization into the ceremony (and his attire).

Brooch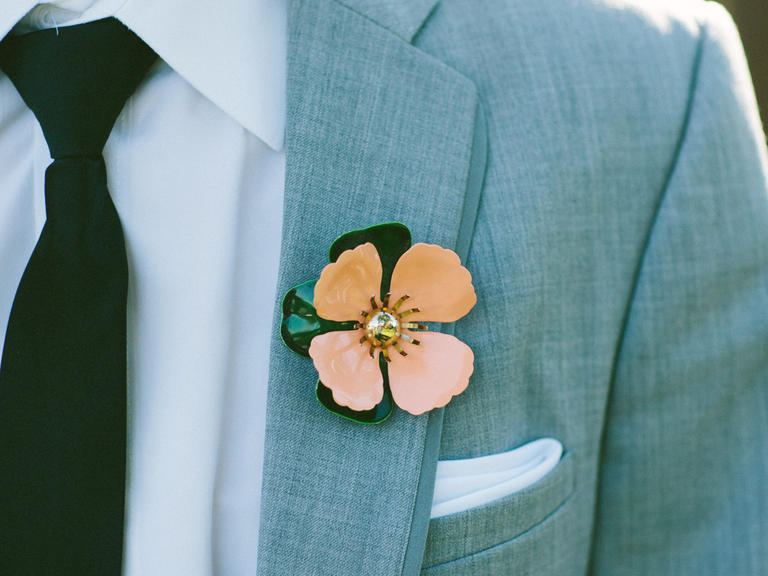 With brooch bouquets on the rise, it was only a matter of time before they made their way over to fellas' attire too. Pin a brooch or felt flower on his lapel.

Artwork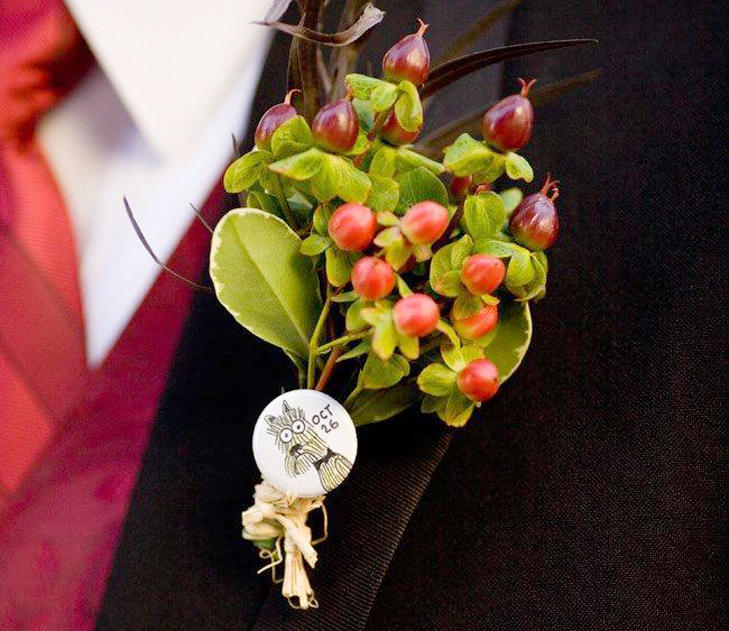 Replace a traditional floral pin a fun button, like this mini hand-drawn picture of a beloved pet. He'll love that it's both practical and personal.
Shine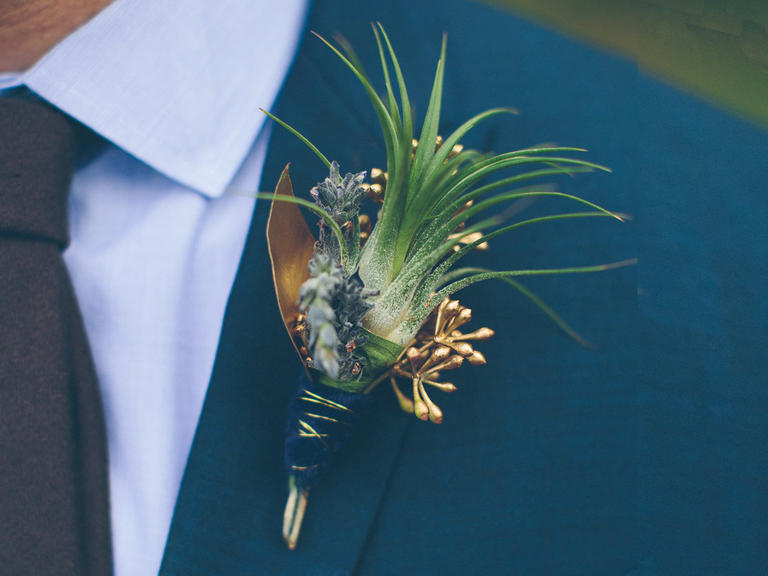 Adding just a hint of gold turns a regular boutonniere into a one-of-a-kind accessory. Spray-paint heartier floral elements, like leaves and seeds, for a pop of metallic.

Sporty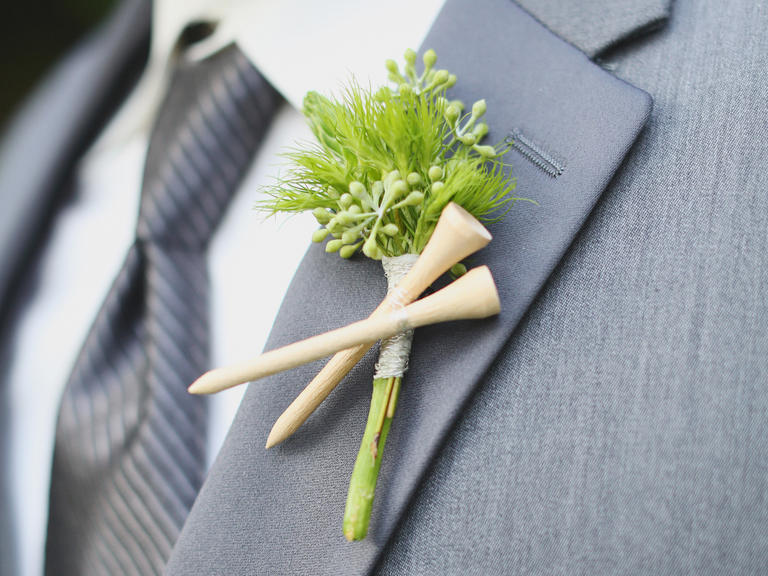 If the groom is a sports enthusiast, incorporate his favorite pastime in his bout. Get creative with red string for baseball, orange roses for basketball or add some tees to the seasoned golfer's lapel.
Vintage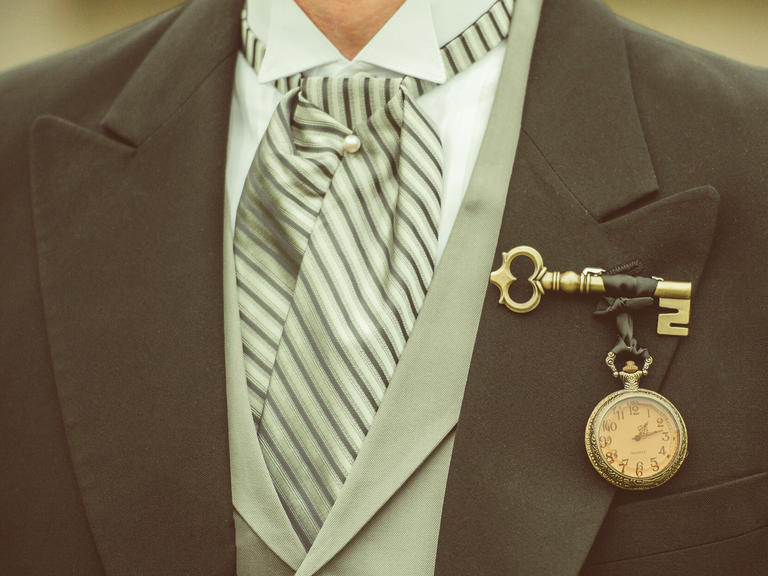 Wearing a family heirloom on the wedding day is a sweet tradition that holds high sentimental value. Have your groom pin a treasured object on his lapel for all to admire.

Decal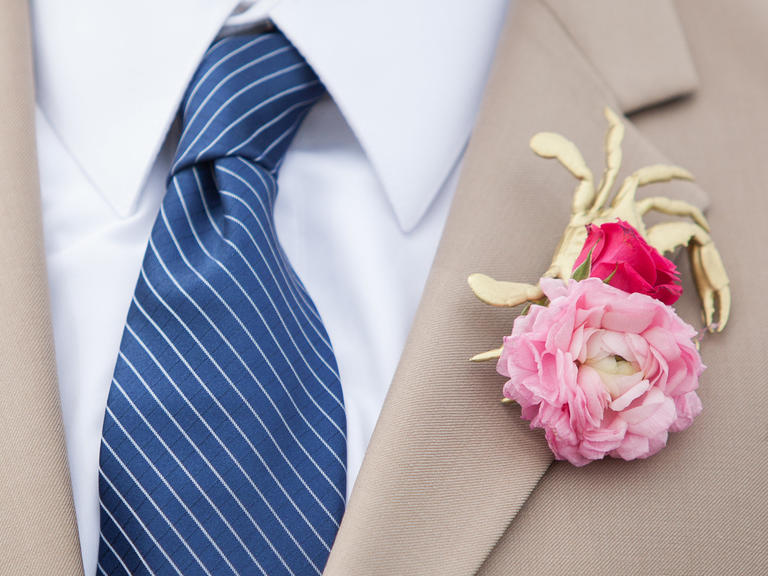 If you're having a destination or oceanside wedding, choose a bout add-in that speaks to your location. Keeping the color relatively neutral or tucking it behind a few small flowers is enough to let it be noticed, but doesn't overwhelm the lapel.